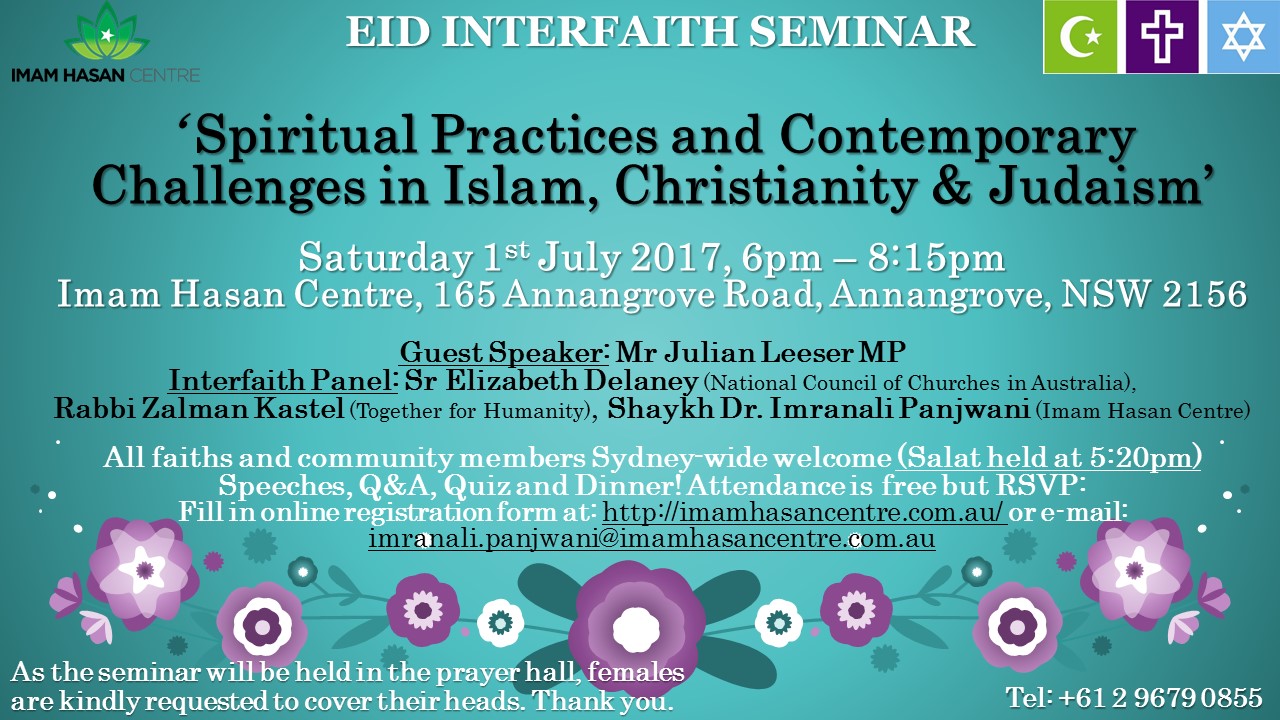 Imam Hasan Centre kindly invites you to its Sydney-wide Eid interfaith seminar on Saturday 1st July at 6pm entitled, 'Spiritual Practices and Contemporary Challenges in Islam, Christianity and Judaism.'
The goal of the seminar is to compare spiritual practices in the aforementioned Abrahamic faiths and discuss the contemporary challenges that face them. In addition, the seminar aims to show the unity of the faiths at a time when some politicians inside and outside Australia are causing division and hate amongst different faith and cultural groups. The overall message of the event will be one of common understanding and critical debate.
6:00pm – Meet and greet
6:10pm – Qur'an recitation and welcome
6:15pm – Speech by guest speaker, Mr Julian Leeser MP
6:30pm – Interfaith panel – speech by Sr Elizabeth Delaney
6:45pm – Speech by Rabbi Zalman Kastel
7:00pm – Speech by Shaykh Dr Imranali Panjwani
7:15 – 7:45pm – Q&A with panel
7:45 – 8:15pm – Quiz
8:15pm – Dinner served
As the seminar will be held in the prayer hall, females are kindly requested to cover their heads. Thank you.
Feel free to circulate widely and invite your colleagues.